---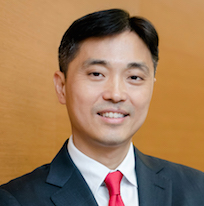 Chih Cheung
Independent Non-executive Director, Member of Audit Committee
Chih Cheung has been an Independent Non-executive Director and a member of our Audit Committee since 14 July 2017.
Chih is co-founder and co-chairman of JAMM Active Limited, a leading global producer of innovative performance fabrics for active apparel. He is also the managing partner of C2 Capital Limited, a private investment company.  Chih also serves on the board of Wheels Up Partners Holdings LLC and Talent First Limited.
Previously, Chih was the non-executive chairman of RSI Apparel (China) Limited, a director of RSI Apparel Limited, the non-executive chairman of Yucheng Technologies Limited, the managing partner of Staples Asia Investments Limited, a director of The Taiwan Fund, Inc., the co-founder and chief executive officer of HelloAsia Corporation, the chief executive officer of Crimson Solutions and an analyst at Goldman Sachs in New York and Hong Kong.
Chih holds a Juris Doctor degree from Harvard Law School, a Master of Business Administration degree from Harvard Business School, a Master of Arts degree and a Bachelor of Arts degree from Harvard University.