---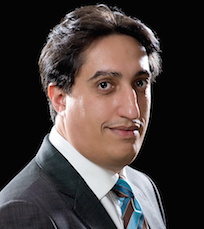 Fernandez, Manuel
Group Chief Technology Officer
Manuel Fernandez has been Group Chief Technology Officer since March 2006. He is responsible for the strategic technology direction and leadership of all IT heads within the Fung Group including Convenience Retail Asia Limited, Trinity Limited, Global Brands Group Holding Limited and Li & Fung Limited. He also leads the Global Transactional Services team at Li & Fung.
Manuel joined in 1999 as Regional IT Manager – Strategic Applications of Li & Fung Distribution Group. He served as Chief Information Officer of Integrated Distribution Services Group between 2001 and 2006.
Manuel is an executive committee member of Hong Kong Computer Society's Chief Information Officer Board.
Manuel holds a Bachelor of Science in Computing for Real Time Systems (Honours) degree from University of the West of England Bristol.