---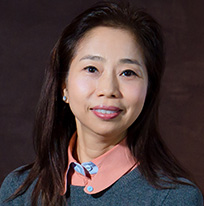 Emily Mak
President of LF Asia Direct
Emily Mak, President of LF Asia Direct, is responsible for building Li & Fung's Asian business to meet the growing needs of Asia's consumers as well as providing value to US and EU customers.
Prior to her current role, she was Chief Administrative Officer responsible for human resources, global hub operations, corporate services including global procurement and global workspace management and President of LF USA Sourcing, spearheading the sourcing and operations in Asia.
Emily joined Li & Fung in 2000 with the acquisition of Colby International Limited where she was the Chief Operating Officer and directly responsible for the operational and merchandising matters for Colby's apparel business worldwide.
Emily graduated from The University of Hong Kong with a Bachelor of Social Sciences degree.