---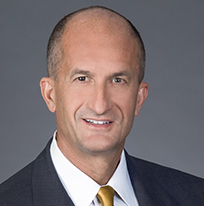 John Rice
Independent Non-executive Director, Member of the Audit Committee
John Rice has been an Independent Non-executive Director and a member of the Audit Committee since 10 January 2018.
John is the Non-executive Chairman of the Gas Power, a business unit at General Electric Company ("GE"). He was vice chairman of GE. He is a director of Baker Hughes, a GE company which is listed on The New York Stock Exchange.
John holds a Bachelor of Arts degree in economics from Hamilton College in Clinton, New York, and remains on their Board of trustees today. He is also a trustee of Emory University in Atlanta, Georgia, and serves on several other boards including the Centers for Disease Control and Prevention Foundation in Atlanta.