---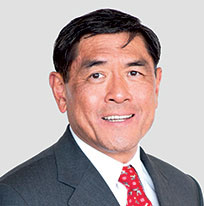 Martin Tang
Independent Non-executive Director, Chairman of Nomination Committee
Martin Tang has been an Independent Non-executive Director since 2009. He is Chairman of our Nomination Committee.
He is an independent non-executive director of the publicly-listed CEI Limited and was an independent non-executive director of China NT Pharma Group Company Limited (2010 – 2017).
Martin holds a Bachelor of Science degree in Electrical Engineering from Cornell University, a Master of Science degree in Management from the Massachusetts Institute of Technology and a Doctor of Letters degree (honoris causa) from The Hong Kong University of Science and Technology.
He is a former Chairman, Asia of Spencer Stuart & Associates, a global executive search consulting firm.