---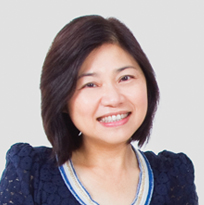 Terry Wan joined Li & Fung in 1996 as the Group Company Secretary, responsible for the company secretarial services of the Group.
Terry graduated from the Hong Kong Polytechnic (now known as The Hong Kong Polytechnic University) and started her career as company secretary at Ernst & Young in 1985.
Terry is a fellow member of both The Institute of Chartered Secretaries and Administrators in England and The Hong Kong Institute of Chartered Secretaries (HKICS). Terry was also a member of the Membership Committee of HKICS (2013-2018) and its vice-chairman in 2018, and a past member of the Company Secretaries Panel of HKICS (2012-2015). She is a recipient of the 1st Asian Company Secretary Recognition Award by Corporate Governance Asia in 2013.