Program for Management Development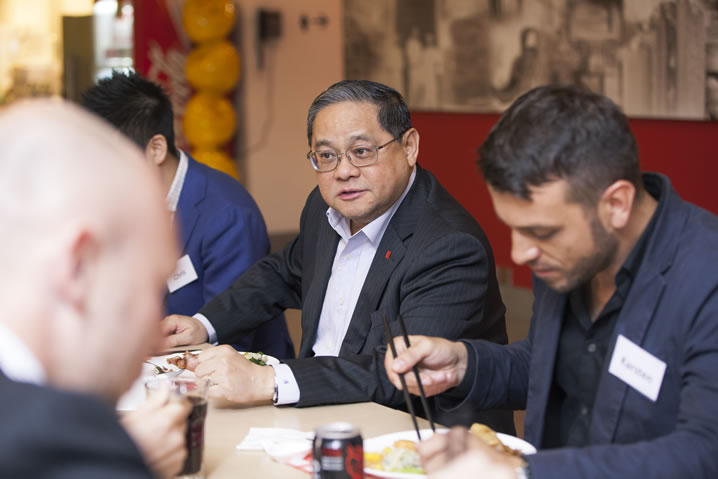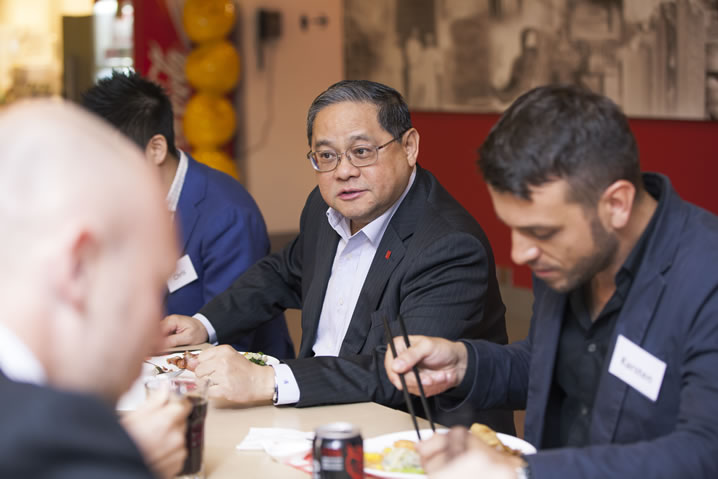 Since 2010, the Fung Group's Program for Management Development (PMD) has been a platform for young and talented professionals to fast track their career development. With two tracks, Trading and Brand & Retail, PMD offers management associates an opportunity to build a long-term career and specialize in different businesses under the Fung Group.
Each year, the PMD receives thousands of applications from talented and ambitious candidates. Upon admission, candidates embark on a nine-month initial development that includes business training, rotational assignments and networking opportunities to ensure that they hit the ground running and are able to contribute instantly in our business.
Following initial development, the management associates set off their careers as junior managers in various businesses where they learn, explore and make real contributions to the business. Along the way, they are provided with training, mentoring, career counseling and networking opportunities.
We believe our future leaders need to understand our global supply chain business as well as the people in it; therefore we prepare the management associates with international exposure so that they can manage and lead successfully.
Leading Self Leading Others
Our "Leading Self, Leading Others" (LSLO) leadership program, which has been evolving since 2015, continues to equip senior and midlevel managers with skills to take on the role of people managers. In 2017, participants went through various simulation exercises and were given tasks to help them better understand their own, and other people's, styles and attributes so they can improve how they communicate and engage with their teams, and give and receive feedback.
Hack the Runway
In 2017, we hosted our first hackathon, known as "Hack the Runway", which connected us to a community of innovators, machine-learning gurus, data scientists, user experience (UX) and user interface (UI) designers and application experts to create cutting-edge ideas and rapid prototype solutions to overhaul the techpack process and solve real issues facing our business.
Over the three-day event, 95 internal and external participants were tasked to innovate and reshape the present fashion sourcing process working on four real challenges that resulted in 16 prototypes and presentations
Building a digital talent pool
Grooming digital talent is crucial for the Company to achieve its Three-Year-Plan digitalization goals. To reinvent the organization through the use of digital technology, we established various initiatives to develop a new digital working culture, build a digitally competent workforce for the future, and support people to contribute to the company's bottom line.
Digital ambassadors

In 2017, we launched a digital ambassador programme to recruit digital-literates from different business units to share knowledge. The Digital Learning Team recruited almost 200 digital-savvy colleagues worldwide to be Digital Ambassadors who were tasked to become active digital advisors in the workplace, by offering support to colleagues who come across digital issues and look for more productive ways of working.
 The Digital Learning exhibition
In November 2017, our digital learning team hosted a digital learning exhibition, a week-long, immersive and experiential event designed to showcase how technology can accelerate learning. The event attracted 683 colleagues in Hong Kong and 2,764 online visits from our colleagues globally. The feedback received was very positive with visitors giving the exhibition a score of 4.7 out of 5 on average.
Using technology and gamification to drive engagement at LF Logistics

In 2017, LF Logistics launched their "INSPIRE Greatness" campaign, a global campaign designed to reinforce its core values so all colleagues can come together to take the organizational culture to the next level and deliver on their Three-Year Plan priorities.
The first tool was an interactive online game, "Culture Journey," which was developed to help colleagues build an understanding of what the INSPIRE values are and how to embrace them in the workplace. The second tool developed was the Lean Game app, a gaming platform designed to kick off a digital-learning ecosystem across the business. And the third was the People Manager Program, a recognition program that seeks to instill a culture of appreciation in every team.
This collaborative effort between our Digital Learning team and LF Logistics earned five awards at the HR Innovation Awards 2017, and was recognized in the following categories: Excellence in Social Media – Gold; Excellence in Graduate Recruitment/Development – Bronze; Excellence in HR Strategic Plan – Bronze; and Excellence in Organization Development – Bronze; Excellence in Learning & Development-Bronze.