---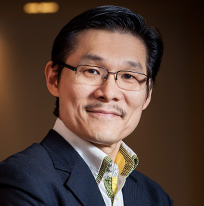 Joseph Phi
Executive Director, Group President and President of LF Logistics
Joseph Phi is Executive Director and Group President of Li & Fung Limited and President of LF Logistics. He leads Li & Fung's Supply Chain Solutions operating groups, including business development and sits on the Board of Directors. As President of LF Logistics, he also oversees the logistics business.
Joseph has a strong track record at Li & Fung having organically grown its logistics business over the past decade. He has nearly 20 years' experience with the Company and is well-positioned to assume this important leadership role.
Joseph joined Li & Fung in 1999 and was previously executive director of Integrated Distribution Services Group Limited from 2004 until its acquisition by Li & Fung in 2011. He is Chairman of GS1 Hong Kong and a Director of its Management Board and is a Member of Supply Chain 50. He was a former director of Macy's China Limited (August 2015 – January 2019) and Adjunct Professor in the School of Business and Management at the Hong Kong University of Science and Technology (2013 – 2018).
He is an advisory committee member of Hong Kong Trade Development Council's Logistics Services and honorary advisor of the Asian Logistics and Maritime Conference. He also serves as an advisory committee member of Eye Fund, a charitable institution in Hong Kong.